St Elizabeth Care Agency have been chosen as 'Student Placement' Finalist for the SUFFOLK CARE AWARDS!! The awards have 13 categories with 3 finalists in each category and the winners will be announced at the awards ceremony on the 29th September 2016. We are very honoured to be a part of this celebration to 'shine a light on amazing care in Suffolk'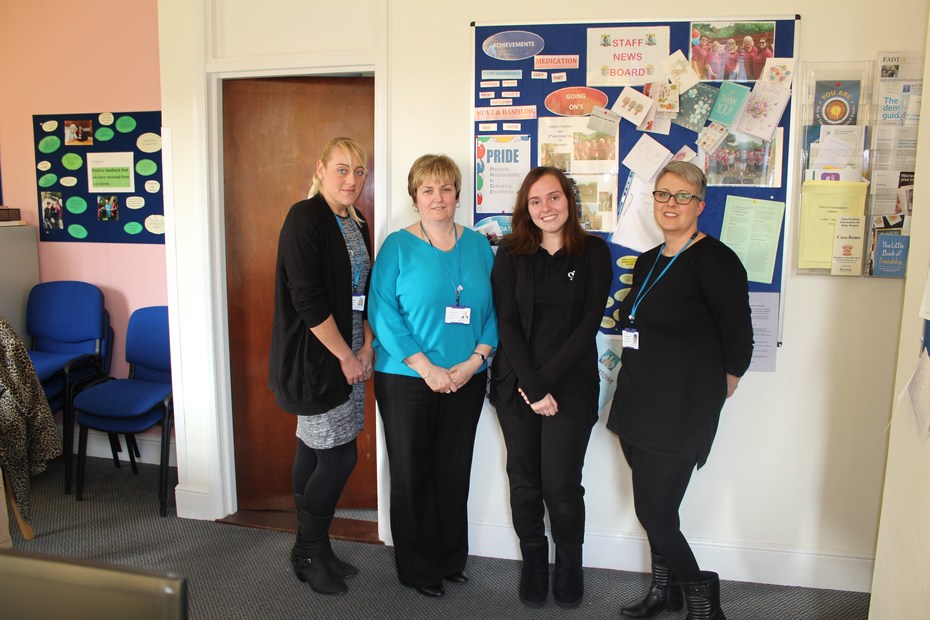 The Care Agency had a delivery of Doughnuts from Town 102's Donut Dash - we welcomed our carers in to pick up a doughnut (or two) whilst out and about on duty.....THANK YOU TOWN 102!!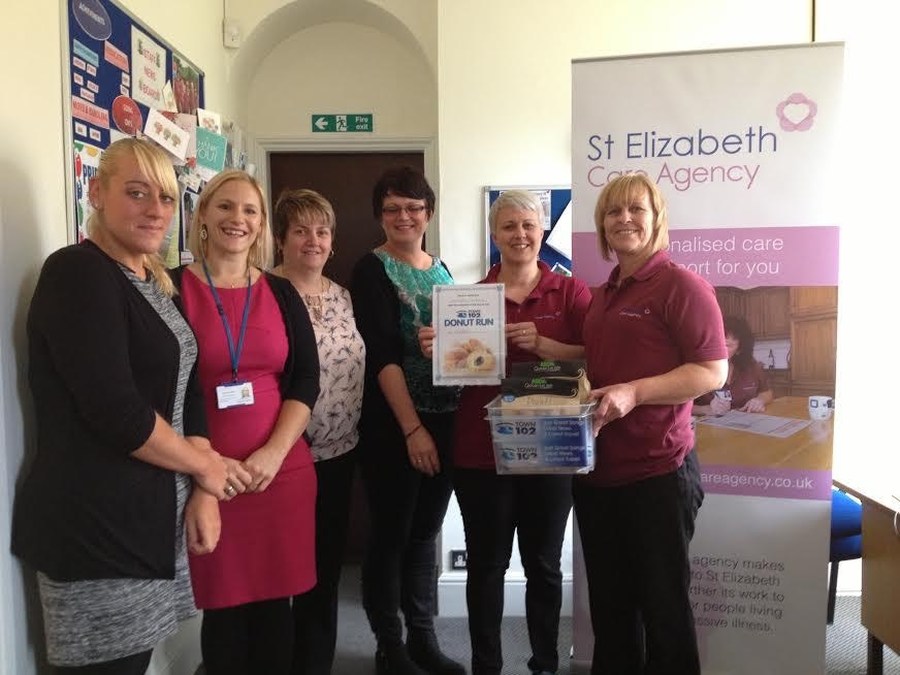 Our Team enjoyed a lovely Summer Afternoon Tea in the Garden to Celebrate 2 years of St Elizabeth Care Agency....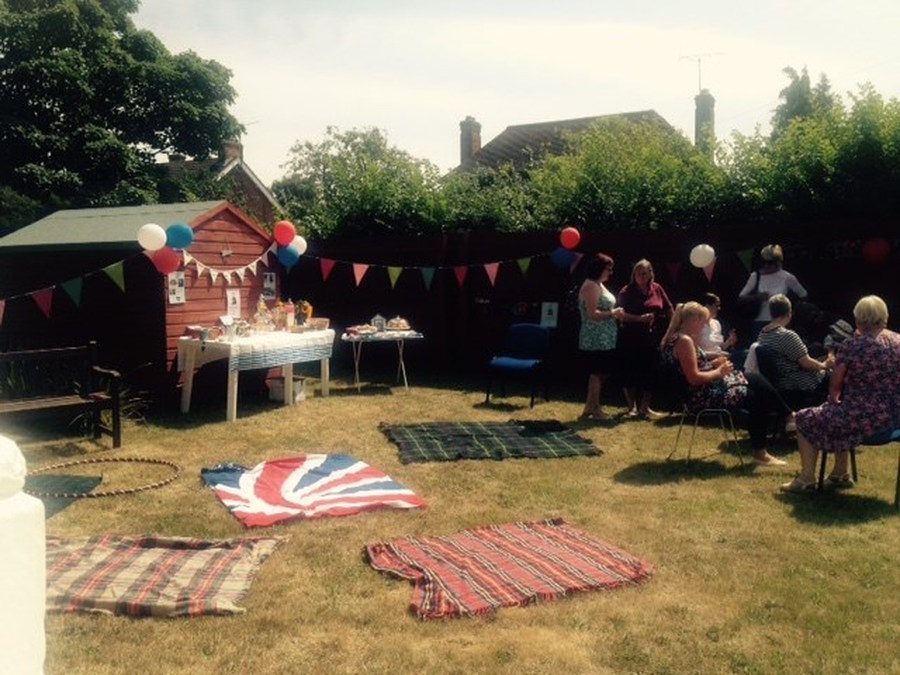 The Care Agency has had a delivery of the new leaflets and has been out and about leafletting in the local area. This brings many benefits for us as we look to grow; we have had requests for services as well as requests for job application packs and of course it keeps us very fit too!!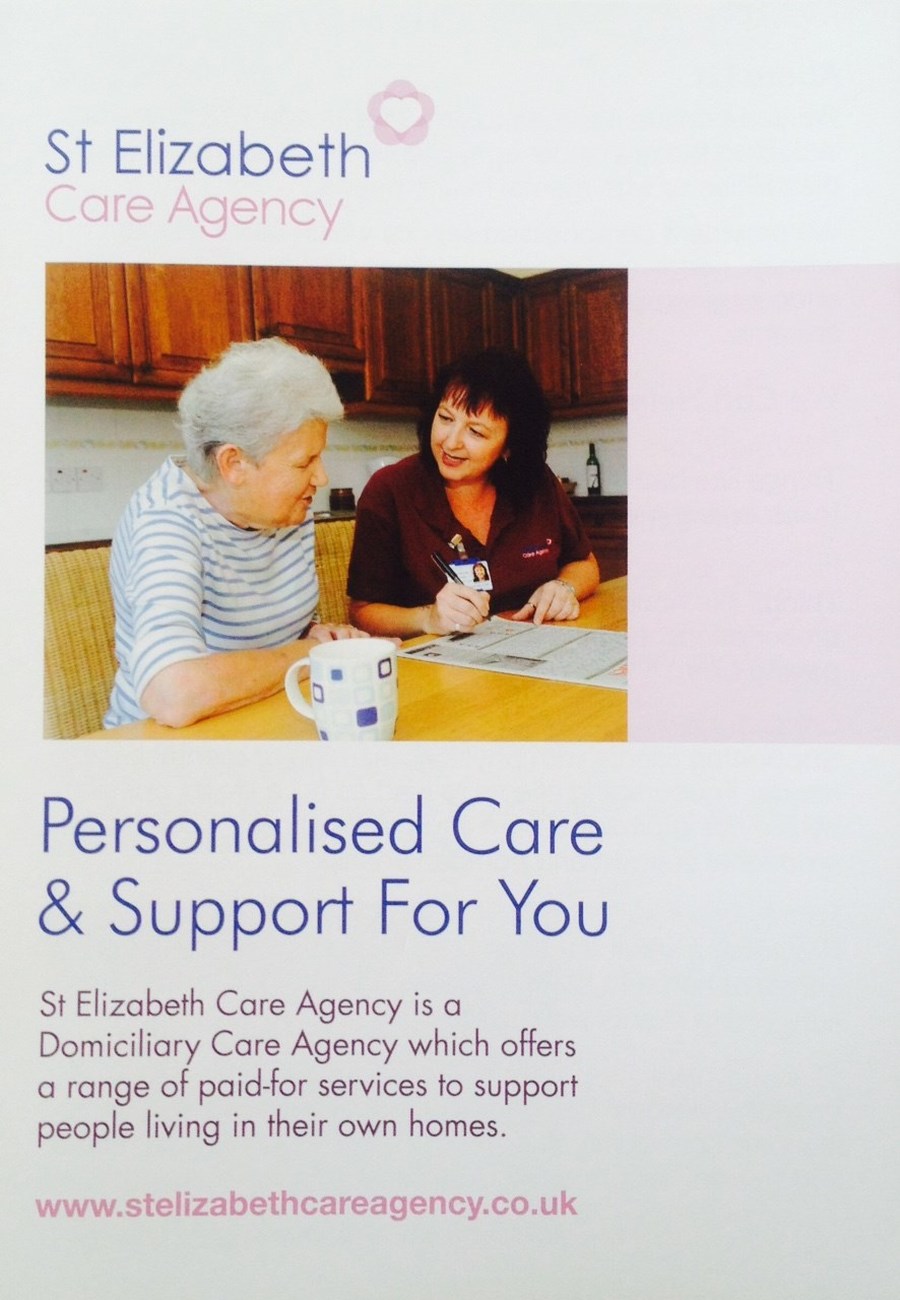 The Care Agency says 'Thank You' to it's team of Home Carers for all their hard work throughout 2014, by inviting them to pop in for some Christmas Cheer!!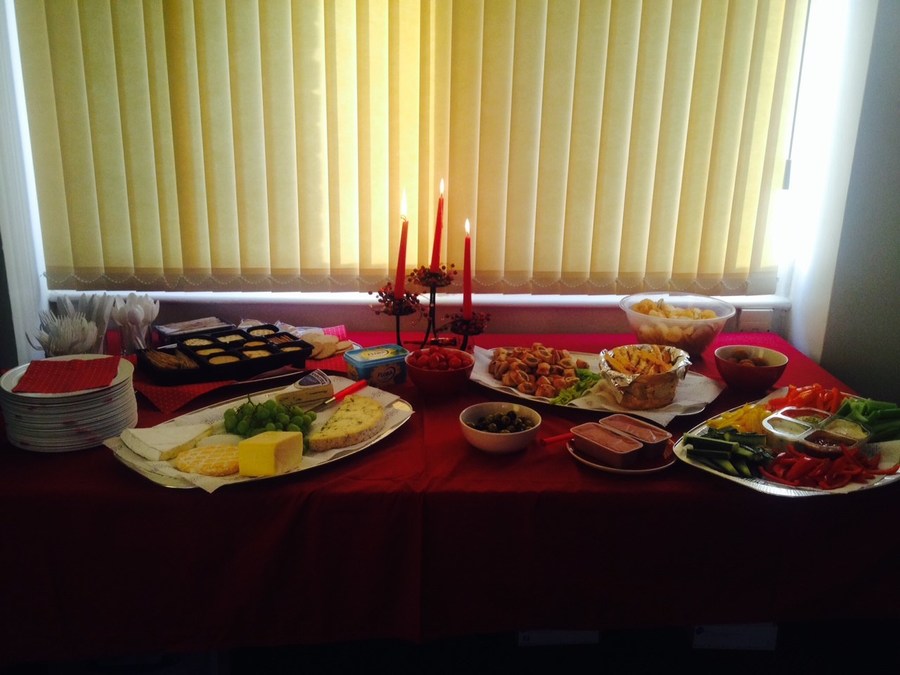 We have been featured in the St Elizabeth Hospice Bulletin - Newsletter for staff and volunteers
Care Agency celebrates first birthday
The St Elizabeth Care Agency has been open for business for over a year and is now firmly established with a good reputation for providing client centred, high-quality services.
The team of 25 home carers have provided care to more than 70 clients since the service was launched in June 2013 and now operate in Ipswich, Felixstowe, Woodbridge and surrounding areas.
They respond to the individual needs of each client, such as personal care, help around the home, or support to help them get out and about in their local community.
They are continuing to expand their business and are holding an open day on Tuesday 7th October from 2pm – 8pm at their new premises at the top of the Hospice driveway, 567 Foxhall Road.
If you want to find out more about the Agency, working for them or receiving a service, drop in and have a chat on the open day.
The Care Agency is run as a wholly owned subsidiary of the Hospice and all the profits generated are gifted back to help run the Hospice.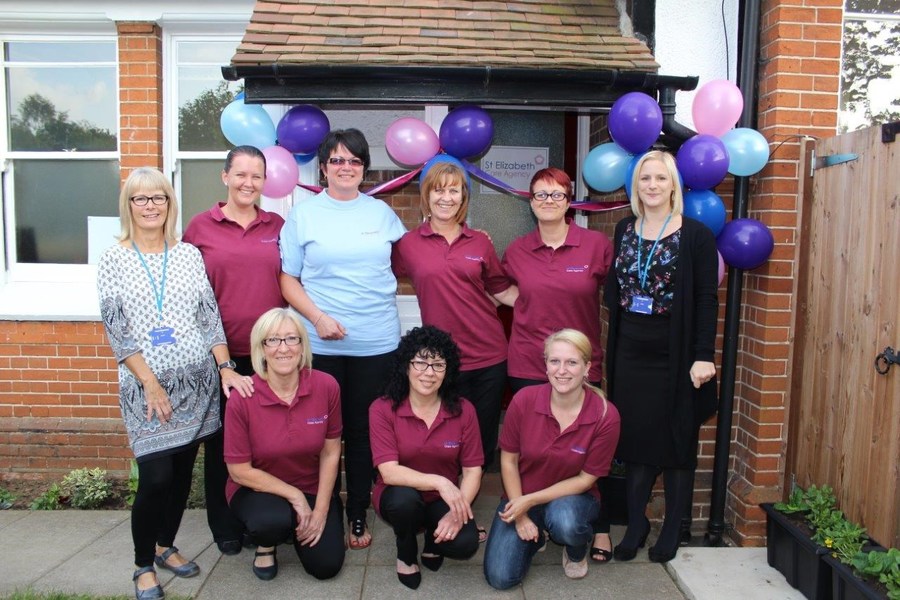 The Care Agency has Moved!
From the 1st September, the agency office will be based at;
567 Foxhall Road
Ipswich
Suffolk
IP3 8LX
Telephone numbers and email addresses will remain the same.
We are located on the corner as you enter the main St Elizabeth Hospice Drive. When visiting us at the office, please park in the Hospice Car park.
We look forward to seeing you!
The Agency is currently looking for Homecarers to join the expanding Team!
If you are experienced in Home Care and looking for a rewarding role, please go to WORK FOR US to see our list of current vacancies.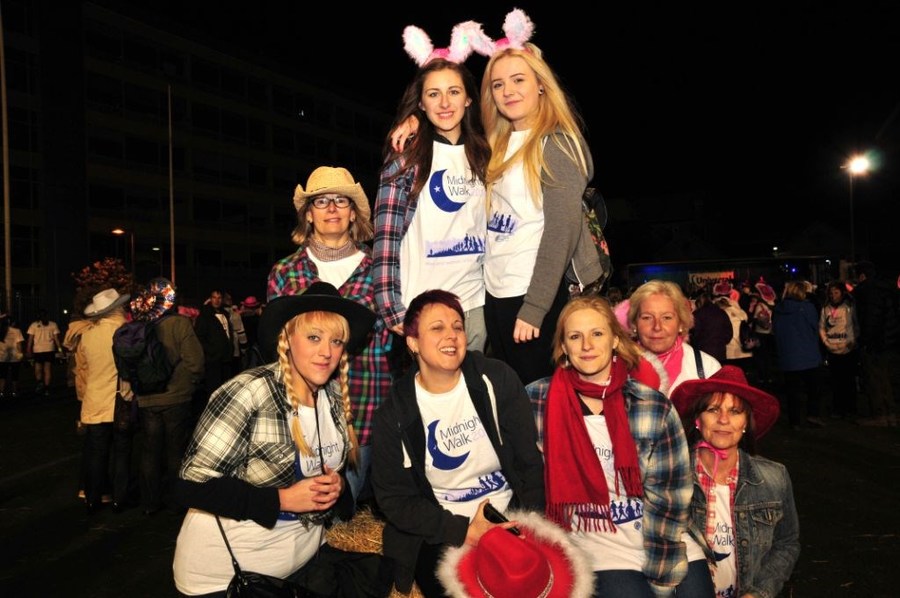 Care Agency puts best feet forward!
All in a good cause and complete with cowgirl hats, check shirts and sensible shoes, some of the St Elizabeth Care Agency team, family and friends, headed out from Portman Road, to walk the 8 mile route at the Midnight Walk earlier this month.
The chilly breeze made us get a good pace going and spurred on by real encouragement and support from each and every Marshall we passed on the route, we were back at Portman Road, all done and dusted to receive our medals and hot chocolate, just after 1am.
What did we think of it all? It was fun, very well organised and we feel proud to have raised in excess of £1000 for such a good cause.
THANK YOU to everyone who sponsored and supported us.
St Elizabeth Care Agency
Find us On Facebook -
We would like to invite you to like and share our page here...